Are you gearing up for a journey across international borders and wondering "Can I use Netflix account in another country to continue my Netflix binge sessions?"
The answer is a resounding yes, but it does come with a small asterisk. As you cross borders, you might encounter geo-restrictions that limit the content available to you. But fret not! In this comprehensive guide, we are poised to navigate you through the simple steps and useful tips to bypass these restrictions, enabling a seamless transition of your Netflix account from one country to another. Whether you are a seasoned traveler or gearing up for your first international adventure, this guide will ensure your Netflix library travels with you, making any place feel a bit more like home.
In this guide, we unravel the mystery of enjoying Netflix across different regions, ensuring your favorite shows and movies remain at your fingertips, no matter where your travels take you. Let's delve in!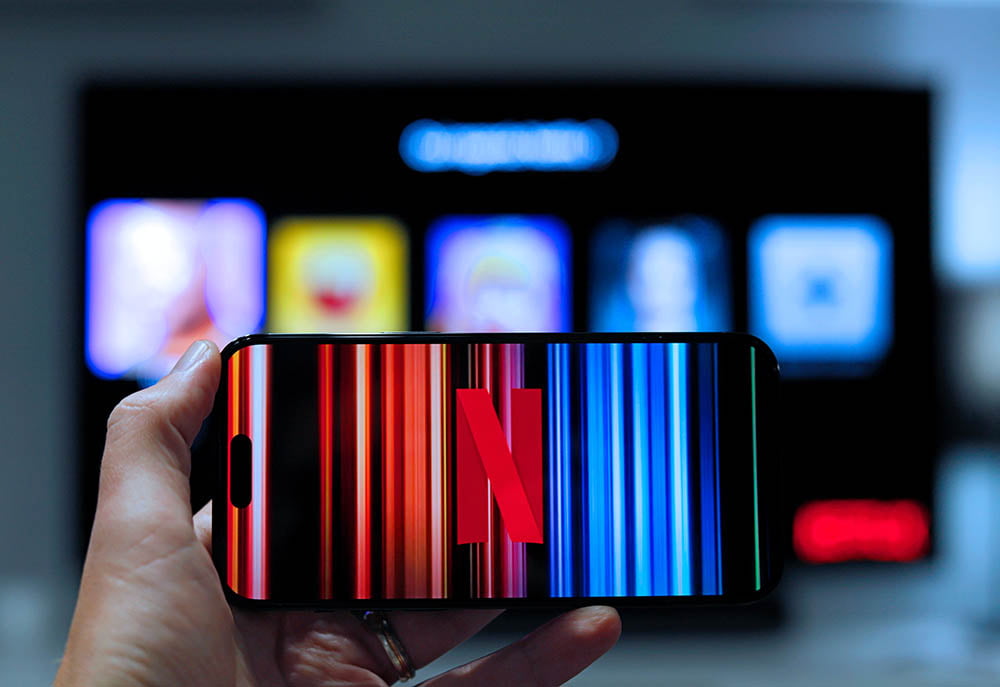 Table of Contents
How Netflix Knows Your Location
Whether you are a regular traveler or simply gearing up for a singular journey, grasping how to use a Netflix account in another country can elevate your binge-watching sessions. As you sign into your Netflix account, the system promptly pinpoints your physical whereabouts via your IP address, a distinctive code tied to your online connection. This IP address reveals the exact location from where you are tapping into the service.
Here's how it works: Netflix has a wide variety of content, but not all of it is accessible globally. When you attempt to use your Netflix account in another country, the service reads your IP address to pinpoint your current location and then offers a library that aligns with the licensing agreements for that particular region.
For instance, if you find yourself in Japan, Netflix will automatically switch to the Japanese content library, which might vary significantly from what you're used to back home. This dynamic library alteration ensures compliance with regional licensing agreements, yet it can be a bit of a surprise if you're not expecting the change.
In the next sections, we'll explore how to maintain a consistent Netflix experience even when you're miles away from home. Stay tuned!
What Changes to Expect When Watching Netflix Abroad
Embarking on a journey abroad and intend to use your Netflix account in another country? Brace yourself for some variations in your streaming experience.
Firstly, you'll encounter Content Library Variation; the available movies and TV shows will differ based on regional licensing agreements, introducing you to new titles or temporarily parting with some favorites.
Secondly, be ready for Adjusted Maturity Ratings, where the accessibility of content might fluctuate owing to differences in regional cultural norms, potentially influencing the selection available, especially with activated parental controls.
Thirdly, it's wise to consider potential Censorship Considerations, as certain locales might have stringent rules on content depiction, possibly altering or restricting scenes that touch on themes such as nudity or drug use.
Lastly, Download Restrictions might be in place, potentially limiting access to some of your previously downloaded titles for offline viewing. Being aware of these nuances can help ensure a smoother Netflix experience, allowing you to enjoy binge-watching sessions unhindered, wherever your travels take you.
Why Different Countries Have Different Netflix Shows
When planning to use Netflix account in another country, you'll notice a variation in the available content, primarily due to regional licensing agreements between Netflix and content creators. These agreements, often influenced by local government policies and cultural norms, dictate the availability of certain shows and movies in specific regions. Furthermore, Netflix strategically caters to the preferences of local audiences by offering a rich array of localized content, potentially expanding your cultural horizons as you discover new favorites in different countries. Keep in mind that your "My List" and "Continue Watching" sections may also vary, offering a fresh and diverse viewing experience each time you log in from a different geographical location.
Easy way to Access Your Home Netflix Library Abroad
If you're planning to use Netflix account another country, it's reassuring to know that Netflix accommodates users who are traveling abroad. Initially, the platform automatically adjusts its library based on your geographical location, identified through your IP address, meaning you do not have to tweak any settings on your account. This automatic adjustment might bring some pleasant surprises, introducing you to new shows and movies popular in the region you are visiting. However, you might also find that some of your favorite shows back home are missing from this new library.
To ensure a homely Netflix experience even when you are thousands of miles away, you have a few tricks up your sleeve. Utilizing tools like VPNs or Smart DNS proxies can be your gateway to your home country's Netflix library. A VPN not only alters your virtual whereabouts but also secures your data, offering an additional tier of protection. Meanwhile, a Smart DNS is faster and ideal for streaming, redirecting only the necessary traffic and working efficiently on devices that may not support VPNs. Through these methods, you can effortlessly switch back to your familiar Netflix library, making you feel right at home no matter where you are in the world.
Conclusion
Navigating the varying landscape of Netflix libraries while trying to use Netflix account in another country can indeed be a complex yet enriching experience. As you venture across borders, you might notice a shift in the available content, thanks to the regional licensing agreements that govern the Netflix catalog. However, the good news is, with the right tools in hand, accessing your home Netflix library or exploring a diverse range of content from around the world can be just a click away.
Whether you're planning a brief getaway or a prolonged stay abroad, utilizing premium VPN or Smart DNS services can prove to be a game-changer, helping you bypass geo-restrictions with ease. These tools not only grant you access to a wealth of content but also secure your data, making your streaming adventure both expansive and secure. To truly optimize your Netflix experience while overseas, staying abreast of the changes and advancements in the streaming sphere is essential. So, gear up to unlock a world of entertainment, no matter where your journey takes you.