In the fast-paced digital age of 2023, it has never been more important to protect your identity online. With the number of online threats growing and the value of data going up, Virtual Private Networks (VPNs) have become an important way to keep your digital trail safe. But when figuring out how to use a VPN, many people find it hard to answer the question, "How much does good online security cost?" This guide dives deep into the complicated world of VPN costs and breaks down the differences between cheap and expensive services. You might ask how much do VPNs cost.
From the cheap prices of VPNs, which start at just $1.82/month, to the rumored strength of more expensive options, our research will reveal the real value of every dollar spent on VPNs. It's a common mistake to think that a VPN with a higher price means it's better, so we're here to set the record right.
After doing a lot of studies and testing a lot of VPNs ourselves, we've rated them based on their speed, features, and security. Whether you're looking for a cheap VPN that doesn't cut corners or a high-end option that gives you the best digital security, our 2023 guide helps you find the VPN cost that fits your needs. Join us on this trip to find the best balance between price, security, and speed in the world of VPNs.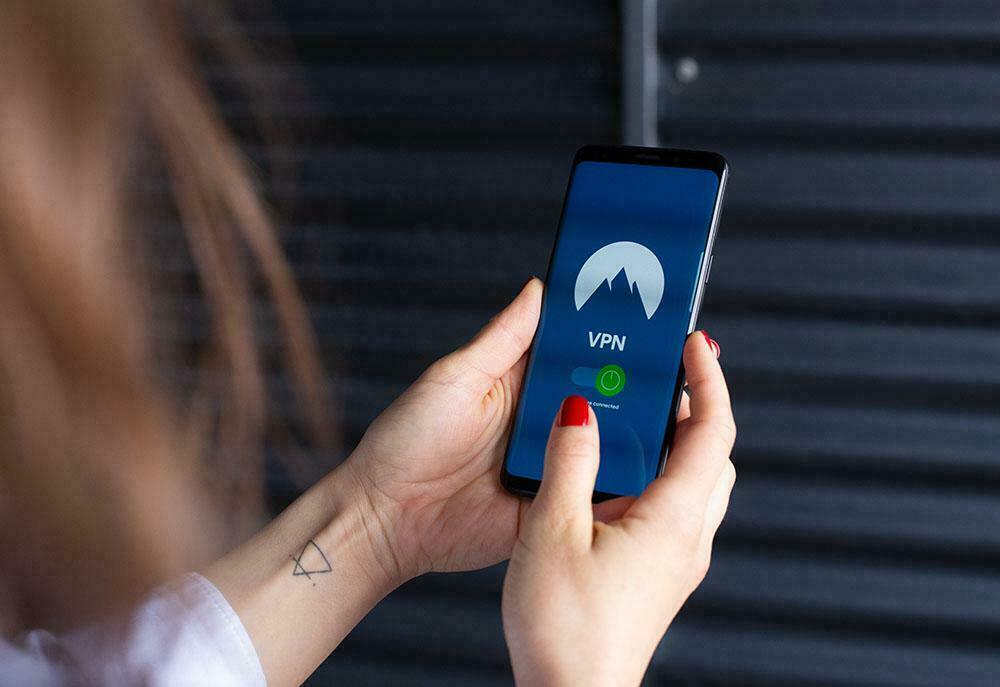 Table of Contents
The Best Way to Compare VPN Prices
When trying to figure out how much a VPN will cost, it's tempting to go with the cheapest choice. But a smart analysis looks at more than just the price. The real value comes from the mix between how much it costs and how many features it has.
To get to the bottom of VPN cost, you need to think about:
Quality of Service and Reliability: Not all VPNs are the same. Make sure the VPN's performance is worth the money you're paying for it.
Different kinds of servers: Usually, having more servers means that they are faster and easier to get to. Check to see how many places the VPN has servers.
Streaming and Gaming Unblocking: Your VPN should be worth the price if it can unlock intense gaming experiences like Warzone and open Netflix and other famous streaming services without any problems.
Torrenting: If torrenting is your thing, make sure that the VPN service you pay for supports it without slowing down.
Data Limits: The best VPNs let you use as much data as you want. Be careful of VPNs that limit the amount of data you can send or receive, even if they cost a lot.
Multiple connections: Figure out how many gadgets you can join at the same time. This makes sure you get the most out of the money you spend on a VPN.
When reviewing VPN prices, it's important not to be swayed by low prices alone. Set a reasonable budget, list your wants in order of importance, and then see which VPNs offer the most for your money. By taking this all-around method, you can be sure that every dollar you spend on a VPN will improve your online security, safety, and usefulness.
VPN Cost Breakdown: Top Services Analyzed
It can be hard to figure out which VPN to use, especially when prices change so much. As VPN services become more popular in our linked world, it's important to understand how VPN costs work. Our careful study has led to a table that shows you how much the top 20 VPNs cost and how they compare to each other.
The average monthly cost of a VPN is around $4.11, but if you choose to pay month-to-month, the price can go up to around $11.77. It's interesting that this rate has gone up a little bit since last year.
We looked into the difference between long-term and monthly contract costs and found that VPNs can charge as little as $2 per month for a two-year commitment. On the other hand, an annual pledge could cost anywhere from $4 to $8 per month. This always means a one-time regular cost of between $50 and $100. What is it? Those who are ready to stay for a long time will save a lot of money.
Below is a table we worked hard to make that compares the prices of the top 10 VPN services that passed our tests and evaluations:
| VPN Provider | Monthly Price | 6-Month Price | Annual Price | 2-Year Price |
| --- | --- | --- | --- | --- |
| NordVPN | $11.95 | – | $59.00 | $89.00 |
| Surfshark | $12.95 | – | $59.76 | $47.76 |
| ExpressVPN | $12.95 | $9.99 | $80.04 | – |
| CyberGhost | $12.99 | $6.99 | $58.50 | $84.00 |
| Private Internet Access | $9.95 | – | $39.95 | $69.95 |
| ProtonVPN | $9.99 | – | $48.00 (Basic) | – |
| IPVanish | $11.99 | – | $44.99 | – |
| Windscribe | $9.00 | – | $49.00 | – |
| Atlas VPN | $9.99 | – | $29.88 | – |
| Hide.me | $12.95 | – | $99.95 | – |
What makes VPN prices change?
Users often wonder why VPN services have different ways of charging for their services. After all, when you give a service access to your online data, it's only normal to wonder what you're getting for the money. But what really affects the price of a VPN?
Value Proposition: Before getting into the details, it's important to know that the price of a VPN may seem a little high for some services, but the price usually shows how much value they offer. VPNs give you the keys to a better and more open internet because they can protect users from nosy eyes, get around geo-restrictions, and give you online freedom. So, the cost of a VPN can be seen as an investment in digital freedom and safety.
Device Limits: The number of devices you can join at once is a major factor in how much a VPN costs. For example, some companies might let you connect up to 5 devices, but others, like TorGuard, charge you based on how many you want to join.
Length of Commitment: The length of the service has a big effect on the cost of a VPN. When you sign up for something for a long time, the monthly rates are often cheaper. This pricing approach gets people to sign up for longer periods, which helps VPN companies keep a steady customer base.
Geo-unblocking: Not every VPN can give you full access to material that is blocked in your country. Some people might ask you to pay more for this kind of luxury. For example, some VPNs might charge extra for effective streaming, which would have a direct effect on the price of the VPN.
Server Variety: The number and quality of servers play a big part in how much a VPN will cost. Some VPNs let you connect to any server you want, no matter what plan you have, while others may change their prices depending on how many or what kind of sites you want to connect to. More expensive plans may also come with faster server speeds or more advanced features, like the ability to join the VPN twice at once.
VPNs are mostly used for privacy and access, but they also have some extra features. But as the industry changes, more and more companies now offer add-ons like dedicated IP addresses or more advanced security methods. Of course, these extras could make the VPN more expensive for those who want to use them.
Is it really worth it to pay for a VPN?
It might seem hard to figure out how the VPN market works since many people think that the more expensive the VPN, the better the service. But let's get past the surface and look at the real value of your investment.
First of all, VPNs are security tools at their core. They say that your online actions will be secured and safe from prying eyes. If you don't have a private link, you could lose your name, have your personal information stolen, or be a victim of financial fraud. When you look at these risks and compare them to the costs of VPNs, the costs of VPNs often seem small, especially when you think about how much more secure they make you.
Second, you shouldn't overlook how powerful it is to get around geo-restrictions. For a small VPN fee, you can get access to a wide range of global material, from popular international streaming libraries to news sites that aren't open to everyone. It's hard to put a price on having so much freedom on the internet.
Third, when it comes to VPNs, you can't just assume that high prices mean good quality. For example, Astrill VPN has high prices, but that doesn't mean it's better than its rivals. Several well-known companies, like NordVPN, and Surfshark, offer high-quality services that won't break the bank.
Fourth, when thinking about VPN prices, it's important to be clear. Some people might find VPNs like Astrill, be shocked by how much they cost, and wrongly think that all VPNs are expensive. Yet, a thorough look at the market shows that most VPNs are very cheap, with many choices available for less than $12.5 per month. Before making a choice, it's important to do a lot of study, compare options, and understand the value of ideas.
Fifth, there is a strong link between the rise in VPN costs and the number of extra features they offer. A small increase in the VPN fee can bring many benefits. These include hiding torrenting actions and making sure P2P file-sharing is private, as well as improving data transfer on networks that aren't as safe. By spending a few extra dollars a month, you get more than just a VPN. You get a complete deal of security and freedom.
Lastly, you can't ignore the fact that long-term agreements can save you money. Many people might be worried about how much a VPN will cost right away and miss out on the great deals that come with longer payment plans. Plans for every month might seem scary at first, but plans for every year or every two years often turn out to be great deals.
Read also: Avast Password Manager Not Working Issue: 2023 Ultimate Fix
When thinking about the costs of VPNs, it's important to remember that your money isn't just going toward a service. Instead, it's an investment in online freedom, better protection, and access to global material that can't be found anywhere else.
Free VPNs: Worth the Savings or Too Risky?
It can be hard to figure out how much a VPN will cost, especially when free VPNs are so appealing. At first glance, these solutions with no fees may seem like a dream come true, but a closer look tells a different story. In some cases, there is usually money back guarantee by some VPNs service providers.
Limited Features: Most free VPNs don't have as many features as their paid versions. Most have a limited number of servers to choose from, which could slow down your link speed if there are a lot of people using it. This restriction might even stop people from viewing global material because there aren't enough ways to unblock it.
Security and privacy are at risk: The main reason to use a VPN is to improve your internet security and privacy. But sometimes free VPNs use weaker encryption standards or even skip over important security steps. Also, the fact that there is no upfront cost for a VPN can be overshadowed by the possibility of selling data. Many free VPNs cover their costs by selling user information to marketers, which defeats the whole purpose of using a VPN.
Hidden 'Costs' of Free VPNs: The cost of a VPN is more than just money. When people use free VPNs, they might get a lot of annoying ads, which makes surfing less fun. Most of the time, this kind of business plan feels more like a trap, where the service makes money by making users angry by pushing them toward a paid version or overwhelming them with ads from third parties.
The Geo-restriction Hurdle: One of the main reasons people use VPNs is to get around geo-restrictions. This is especially true on streaming services like Netflix. But a lot of free VPNs don't have the infrastructure or technology to get around these blocks, which makes them less useful for people who want to watch global material.
Read also: Are VPNs Worth It? 2023 Insights on Secure Browsing
Figuring out the real value: It's important to know that a bigger VPN price doesn't always mean a better service, and vice versa. There are VPNs that offer great service and are priced in a way that doesn't break the bank. Due to competition in the industry, VPN costs have gone down, and now offer luxury services at prices that are easy on the wallet.
Authenticity and Third-Party Audits: If VPN claims sound too good to be true, it's a good idea to look for third-party audits or any other kind of independent proof. These audits can give users a fair look at the VPN's technology, policies, and practices, which can help them make smart choices.
How to Choose a VPN: It's Not Just About Cost
Even though the price of a VPN is often the first thing people think about, it's important to know what you're getting for your money. When figuring out how much a VPN will cost, you shouldn't just look at it as an expense. Instead, you should see it as an investment in your online freedom, safety, and ease. Here is what to think about:
Security Essentials
Encryption: A reliable VPN should employ industry-standard encryption methods, such as AES 256-bit, to safeguard your data.
Kill Switch: This feature ensures that, if your VPN connection drops, your online activity and real IP address remain hidden.
Leak Protection: Make sure your VPN of choice protects against DNS, IP, and WebRTC leaks.
Prioritizing Privacy
No-logs policy: It's important to choose a VPN that doesn't track or store your online behavior.
For more protection, choose VPN providers that are based outside of the 5/9/14 Eyes monitoring alliances.
Speed and Server Network
Global Coverage: A large and diverse network of servers makes sure you can get around geo-restrictions and get the best speeds.
Connection Quality: VPNs might slow you down because of how they secure data, but expensive services try to keep this to a minimum.
Cross-Platform Compatibility
Make sure that the VPN you choose works well with different working systems like Windows, macOS, Android, and iOS.
Connections: Weigh the VPN's price against how many devices it can join at the same time.
Streaming & Unblocking
The entertaining value of a VPN usually comes from its ability to unblock famous streaming services like Netflix or Hulu without slowing them down.
Customer Support
Customer service is available nonstop, around the clock, so any problems you have will be fixed quickly.
Extra Features and Advantages
Features like a private IP address, support for P2P, and ad-blocking can make your online experience much better.
Look at the real costs
Instead of just looking at the monthly or annual cost, think about the value offer. Check the features, the quality of the servers, the security methods, and any other extras to see if the VPN's price really matches its worth.
When trying to figure out VPNs, many people end up at the gates of price, with "VPN cost" being a big worry. But as we've gone through the complicated world of Virtual Private Networks, one thing has become clear: a VPN's real value isn't found in how much it costs.
It's easy to be swayed by cheap prices or big deals, but as with many things, price is often a good indicator of quality. Even though cheap VPNs can serve their purpose and some expensive ones have features that make them worth the extra money, it's important not to fall for free or strangely cheap deals. After all, your safety, privacy, and internet freedom are all at risk in the vast digital world.
So, when thinking about how much a VPN costs, it's not just about the money. It's about making sure that your links are encrypted, that you don't have to worry about geo-restrictions, that you can stay anonymous, and that your online actions stay private. And sometimes, finding the right mix between cost and quality can be a small price to pay for such huge rewards.
In the end, your price will affect your choice, but you should always look at what a VPN has to give as a whole. When it comes to internet protection and privacy, it's a much bigger investment than just the "VPN cost."